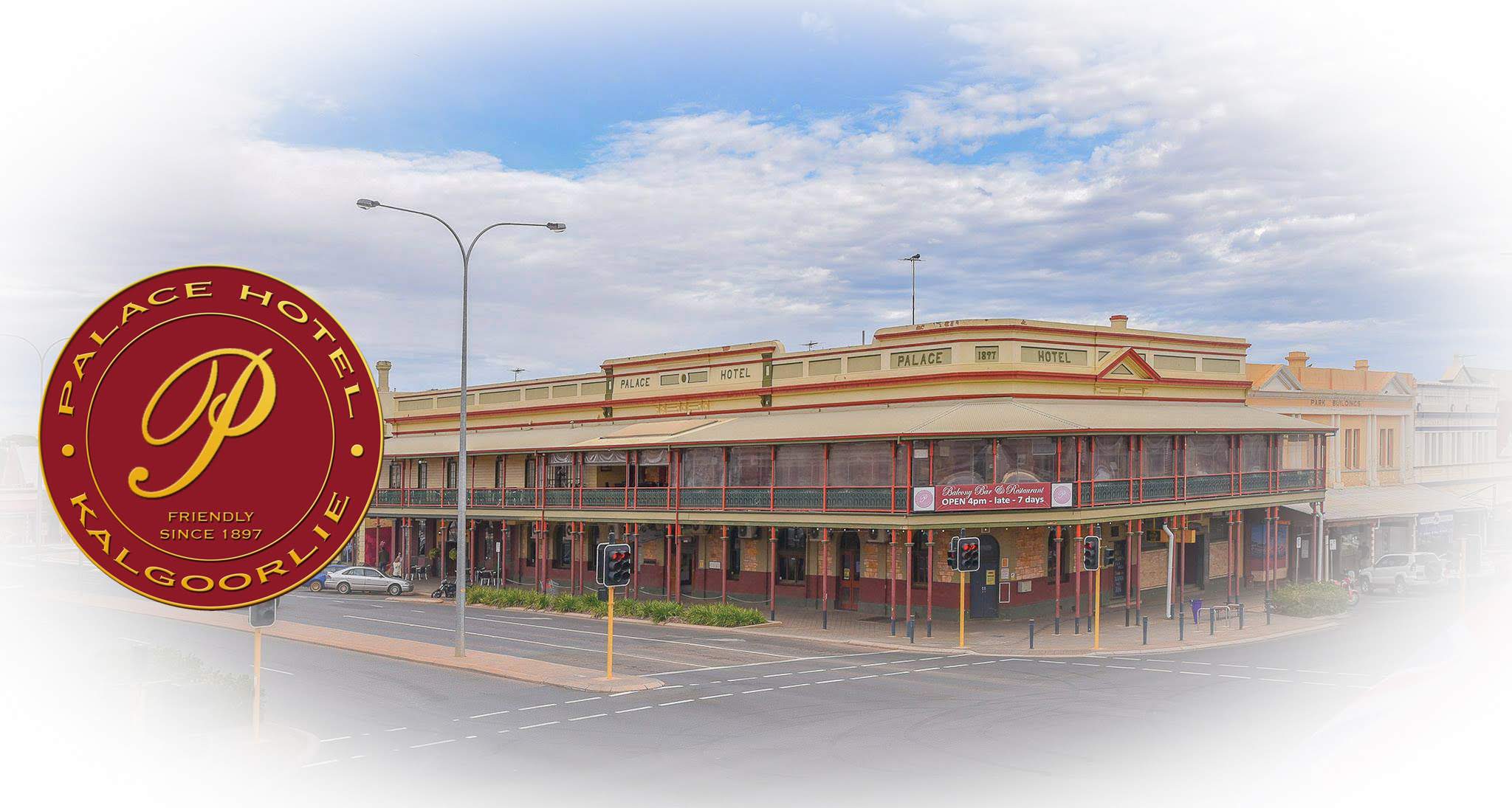 In the late 1890's, Kalgoorlie's streets were a flurry of construction and development as the wealth generated in the gold mines was flaunted in grand and impressive architecture. The Palace Hotel, built in 1897, and designed to be the most luxurious hotel outside of Perth, stood tall amoungst them and continues to be a landmark building in Kalgoorlie.
This two-storey hotel, made from stone quarried from the local Ashlar quarries, was the first to have electric lighting with its own generator and fresh water piped to the bathrooms from the hotel's own condensers. The furniture for the hotel was supplied from Melbourne.
With its prominent position in the town, the Palace Hotel has been the scene of many famous, and infamous occurrences. Public speeches were delivered from the balconies to the people gathered in the street below, the Palace was used as a meeting place for many gatherings and public speeches.
One of the Palace Hotel's regular guests in its early days was Herbert Hoover, who as a 22 year old US mining engineer worked in the Goldfields for several years. During this time he reportedly fell in love with a barmaid at the hotel before leaving to marry his college sweetheart and continue his mining career in China, before rising to take the American Presidency in 1929. The elaborately carved mirror which stands in the foyer of the hotel was his parting gift to the Hotel where he spent much of his time when he was in Kalgoorlie.
Licence Numbers: 6010011403 and 6070034199 Class of Licence: Hotel and Nightclub Licensee: Sylvester Pty Ltd Palace Hotel and The Gold Bar Kalgoorlie 137 Hannan Street, Kalgoolrlie WA 6430 Warning: Under the Liquor Control Act 1988 it is an offence: To sell or supply liquor to a person under the age of 18 years on licenced or regulated premises; or for a person under the age of 18 years to purchase or attempt to purchase liquor on licensed or regulated premises. Information on this web site is subject to change without notice. Please contact us to confirm any details.